On Tuesday, March 2, 2021 all residents in the Johnston Community School District will have the opportunity to vote on two ballot questions regarding our SAVE Revenue Purpose Statement and PPEL (Physical Plant & Equipment Levy).
SAVE and PPEL are essential district funding measures for things like new construction, renovations and building upkeep, technology initiatives, and extracurricular facilities. Real-life examples of how these dollars have been put to use in the past ten years include:
Construction of the new Johnston High School;
Renovations to the former high school (now Johnston Middle School), former JMS (now Wallace Elementary and Johnston Early Learning Academy) and former Wallace Elementary (now the District Office);
1:1 iPad Initiative for all students grades PreK-12;
Computer software and programing, such as CAD and drafting programs;
Enhanced broadband networks and connectivity;
HVAC and mechanical updates to buildings;
Construction of the Dragon Stadium (JHS);
Turf replacement at the Johnston Stadium (JMS);
Construction of the Johnston baseball and softball complex
The authorization for how the district uses SAVE dollars and the PPEL levy must be approved by public vote prior to their expiration. The vote needs a simple majority (over 50%) approval to pass. We've compiled resources, listed below, to assist eligible voters in the district so they can make a decision on these ballot measures.
SAVE and PPEL Information & Frequently Asked Questions
Videos and informational posts
Voting locations and information (via Polk Co. Auditor)
Examples of SAVE and PPEL Projects in Johnston
If you have questions or seek additional information about this special election, please contact: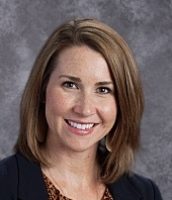 COMMUNICATIONS DIRECTOR
District Office