We are asking all residents in the Johnston Community School District to vote on two ballot questions regarding our SAVE Revenue Purpose Statement and PPEL (Physical Plant & Equipment Levy) on Tuesday, March 2.
SAVE and PPEL are essential district funding measures for things like new construction, renovations and building upkeep, technology initiatives, and extracurricular facilities. Below are answers to frequently asked questions about SAVE and PPEL and all they do in and for our school community.
Q: What is the SAVE Revenue Purpose Statement?
A: A Revenue Purpose Statement (RPS) describes how school districts can spend the one-cent sales tax that the legislature has dedicated to Iowa schools. The district is seeking voter approval of a new RPS that would cover the duration of the penny sales tax (SAVE) under Iowa law through 2050 and will allow our district to utilize funds available due to the extension.
Q:

What can SAVE funds be used for?
A:

The district receives approximately $6.8 million per year from the state in SAVE dollars. SAVE has provided funding for our infrastructure needs, roofing, 1:1 technology initiative, land for our new high school, classroom equipment, and partially funded our new high school construction, renovations at Johnston Middle School, Wallace Elementary and Johnston Early Learning Academy, and District Office.
Q: What is the Physical Plant & Equipment Levy (PPEL)?
A: PPEL (pronounced pepple) is one of the primary revenue sources for funding school infrastructure and equipment needs. Our voter-approved levy of $1.34/$1,000 assessed valuation expires on June 30, 2023. A vote to continue the tax for another 10 years assures continuous funding for our long-term facility and equipment needs without a tax increase. In our district, PPEL, combined with the $0.33/$1,000 assessed valuation board-approved levy, creates about $4.7 million each year.
Q:

How can PPEL dollars be used?
A:

The revenues from this property tax levy are restricted to specific school building repairs, maintenance, improvements, and new construction.

It can also be used for non-instructional software, technology, and equipment items $500 or greater. The money cannot be used to pay for salaries or fund student programs.
Q:

Why are SAVE and PPEL important?
A:

Without SAVE and PPEL funds, many things that keep the district running would need to be paid from the district's general fund, which already covers teacher salaries, curriculum, educational resources and programs for kids. Those are things essential to educating students!
Q:

Will either SAVE or PPEL approval raise taxes?
A:

No. SAVE and PPEL are two different funding resources; neither will raise taxes if approved. The district needs to have public approval to continue to receive the voter-approved PPEL funding for another 10 years and approval of the SAVE Revenue Purpose Statement to spend the SAVE dollars as needed. This ensures Johnston Schools will have dollars for new projects, building maintenance, software, and technology in years to come.
Q: What are the voting specifics for

March 2, 2021?
A:

The authorization for the school to use PPEL and/or SAVE funds must be renewed by public vote prior to their expiration. Any eligible voter in the Johnston Community School District is encouraged to vote on Tuesday, March 2 on this ballot issue. The vote needs a simple majority (over 50%) approval to pass.
Q: What are some future plans for PPEL and SAVE?
A:

A number of our school facilities need infrastructure updates, such as costly HVAC equipment. PPEL and SAVE will be used for those. We also plan to improve broadband digital telecommunications as we acquire more technology. Finally, funds will be used for the upkeep of district equipment and facilities.
If you have questions or seek additional information about this special election, please contact: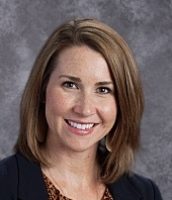 COMMUNICATIONS DIRECTOR
District Office