A spotlight on Johnston schools

What better way to showcase our amazing district than videos? Below are a series of videos and other information posts created for the purpose of educating voters about the aspects of the March 2, 2021 SAVE Revenue Purpose State and PPEL (Physical Plant & Equipment Levy) special election.
From colorful hallway corridors to the bright lights of the softball field, SAVE and PPEL are critical funding measures in the Johnston Community School District. The special election on March 2 asks for a renewal of SAVE and a continuation of PPEL. Neither will raise or increase taxes, but we do need Johnston voters to head to the polls (or vote absentee) on these measures.
Printed
Videos (via YouTube)
Video #1: Construction and Building Renovations

Social Media Graphics
Coming the week of January 11, 2021
If you have questions or seek additional information about this special election, please contact: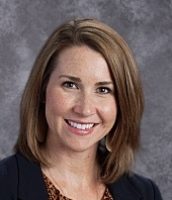 COMMUNICATIONS DIRECTOR
District Office