When School is Cancelled, Community Ed (sometimes) Remains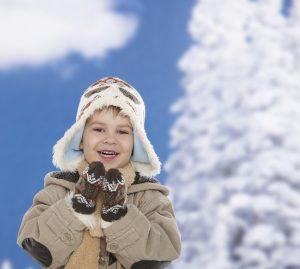 Iowa weather likes to keep it's residents – and schools – on their toes. On special occasions, temperatures drop and snow falls to call for the cancellation of school. Most community education programs will follow suit, but not all.
During weekdays, most cancellations coincide with the district's decisions. See detailed information for specific JCE programs and weekday weather cancellations below.
On weekends, JCE will attempt to make cancellation announcements one hour prior to the start of any programs. Cancellations will be announced via the phone hotline always and website and social media posts when possible.
Phone Hotline
Call 515-252-8488 for a recording of any JCE program cancellations. The phone hotline is community education's most accurate source of inclement weather cancellations.
Weather information is also available through the JCE main office at 515-278-0552, and the district main office at 515-278-0470.
Media outlets
School and Kids Connection cancellations may be announced through the following media outlets.
| Radio | Television | Other |
| --- | --- | --- |
| WHO (1040 AM) | WOI (Channel 5) | DesMoinesRegister.com |
| KRNT (1350 AM) | KCCI (Channel 8) | |
| KXNO (1460 AM) | WHO (Channel 13) | |
|  KIOA (93.3 FM) | | |
| KGGO (94.9 FM) | | |
| KFMG (98.9) | | |
| The Bus (100.3 FM) | | |
| KISS (107.5 FM) | | |
Detailed JCE Cancellation Information
Kids Connection (KTC)
An independent decision as to whether KTC will be held will be made. If possible, the superintendent's message will provide information on KTC closures. If KTC operates and school is closed, alternate hours may be in place. If school has a late start, KTC will operate, opening at 7:00 a.m. If school dismisses early, KTC begins at time of dismissal and ends at 5 p.m. so children and staff may travel home safely. If KTC closes due to inclement weather, or if children opt not to attend, no refund will be given.
Preschool
If school has a late start, preschool programs will start at the same time as elementary schools. If school is delayed late enough, morning preschool programs may be cancelled. If school dismisses early, staff will attempt to notify parents by phone and advise that children be picked up as soon as possible. If school is dismissed during the break between morning and afternoon preschool programs, afternoon sessions will be canceled. If school is completely closed, preschool classes will not be held.
Other JCE Programs
If and when the district decides to dismiss school early or cancel school altogether due to weather, all JCE classes and activities for both youth and adults will also be cancelled for that day. For weekend events, cancellations will be determined by the program coordinator and, if needed, the buildings and grounds director. Cancellations will be announced at least one hour prior to the start of the program via the phone hotline.