A Splash of Fun
Hit the pool, learn to swim, make a splash, and be a lifeguard – all thanks to Johnston Community Education.
The Aquatics program provides swim lessons, aquatic classes, lifeguard training, and open/lap swim hours for the public.
Pool Hours
Times are subject to change and will be posted at the pool. The pool may be shared with other activities during these times. Please check the monthly schedules below for daily times and closures.
REGULAR POOL HOURS
OPEN SWIM
LAP SWIM
Monday – Friday
—
MTW 5:00-6:30 p.m.
Saturday
1:30-3:30 p.m.
1:30-3:30 p.m.
Sunday
1:30-3:30 p.m.
1:30-3:30 p.m.

Pool Schedules
Pool Admission
Daily admission and punch cards are available for open swim, lap swim, and some special events. Season passes are no longer available.
2 & Under
Youth
Adult
Daily Admission
Free
$2
$3
Punch Cards
—
$30 for 20 punches
$50 for 20 punches
Youth: Ages 3-18.
Adult: Ages 18+ and high school graduates.
Family: Children (ages 0-18) and parent(s) living in the same household.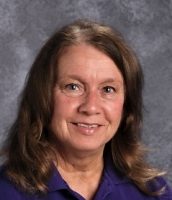 JCE Aquatic Coordinator
Summit Middle School