Johnston High School College Readiness Indicators Released
For Immediate Release: January 17, 2017
For More Information: Dr. Bruce Amendt | Associate Superintendent, Johnston Community School District | Bamendt@johnston.k12.ia.us
Johnston High School College Readiness Indicators Released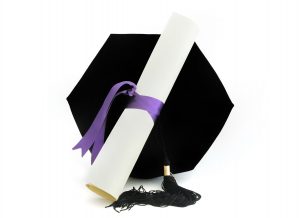 Johnston, IA – According to the Postsecondary Readiness Reports recently announced by the state, 84.2% of students who graduated from Johnston High School in the school years of 2011-12, 2012-13, and 2013-14 enrolled in an in-state public or private 2- or 4-year college within one year of graduation. Of those students, 89.1% were prepared for college-level courses in the key content areas of English and mathematics.
"These findings show the majority of our students are college- and career-ready when they leave our high school," Bruce Amendt, JCSD Associate Superintendent said. "But, we still must close gaps in achievement, as measured by the need for remedial coursework, among all students. Rates of postsecondary enrollment and the need for remedial coursework differ by income and race/ethnicity, among other factors. We are committed to addressing ways to better prepare all of our students for success after they graduate high school."
The Postsecondary Readiness Reports represent the first time the state has provided comprehensive information about student postsecondary enrollment and preparedness that can be connected to every public high school in Iowa. The web-based tool provides information on enrollment in colleges and universities, remedial course-taking rates in key content areas of reading and mathematics, and postsecondary retention and completion rates for students who graduated from public high schools in Iowa. These rates are available statewide and by Iowa high school.
"Students who take remedial courses in college are required to pay for these classes, but they don't receive credit in return for completing them," Amendt said. "This report provides us with valuable data that can be used to address areas for improvement in preparing our students for success in college and career training. Additionally, the information can help empower parents to make decisions that are best for their children, whether that means additional tutoring or alternative course loads."
Statewide and individual school results, as well as more information about the Postsecondary Readiness Reports, are available on the following website: http://educateiowa.gov/postsecondaryreadiness.