Extending a Welcoming Hand to All
Welcome to the Johnston Community School District! Whether you are new to our community or enrolling a child for the first time in our schools, we're glad you're here. Our goal is to make the registration and enrollment process as easy as possible for all families, ensuring students are afforded the quality education they deserve.
The registrar's office is your first source of information about enrolling students, including answers about the elementary school your child will attend, open enrollment, home schooling, and more. If you know that you live within the Johnston Community School District boundaries, you are ready to complete the process to enroll your child(ren).  If you are not a resident, you must apply for open enrollment.
 What's next?
Follow the links below to go through the paperwork and forms needed to enroll a new student and learn more about open enrollment and home school options.
JCSD Boundaries: Where do I go to school?
Home Schooling (Private Instruction)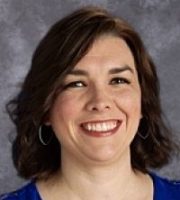 Enrollment Specialist
District Office
Save
Save
Save
Save
Save
Save
Save
Save