2020 All-State Choir, Band, and Orchestra Members Announced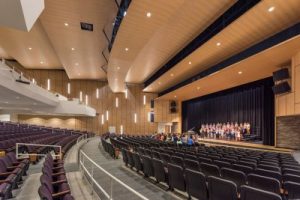 The list of 2020 All-State Choir, Band, and Orchestra members has been released. Johnston vocal and instrumental students had a tremendous showing at the virtual try-outs and has 33 students named to three lists.
Band/Orchestra Honorees:
Kimberly Larsen, Emma Dummermuth, Keira Du, Anthea Cheng, Julia Chen*, Anita Dinakar, Eric Qi
Kayla Geerts, Peyton Brown, Cleantha Cheng, Nova Thornton, Gabi Michalski, Zoey Kloewer, Kate McAlister*, Joel Kellar*, Charlotte Karan, and Paige Thacker.
*Denotes a 4-year All-State musician
Choir Honorees:
Colin Chau, Emma Erdoes, Julia Fergus, Brooke Mattingly, Mia Mattingly, Samuel McDaniel, Eduardo Milach-Teixeira, Fernando Milach-Teixeira, Isabella Morales, Sydney Ronkar, Rachel Ruisch, Ethan Stahr, Dasha Svitashev, Justin Vis, Dillon Warwick, and Jack Wilkinson.
The 2020 Festival would have celebrated the 74th anniversary of this prestigious event. District auditions for the 268-piece All-State Band, 211-piece All-State Orchestra, and 601-member All-State Chorus were held virtually October 22-24 at Le Mars, Hampton, Independence, Atlantic, Indianola, and Washington (Iowa). While the 2020 All-State Music Festival Concert has been cancelled due to health and safety concerns caused by the ongoing Coronavirus pandemic, that is no way diminishes the accomplishments of the young musicians designated as members of the 2020 All-State Band, Choir, or Orchestra.
The JHS vocal music program is directed by Hannah Ryan and Laura Grimm; Jason Heeren and Steve Kellar direct the JHS instrumental program.