Gaiters now allowed as acceptable face coverings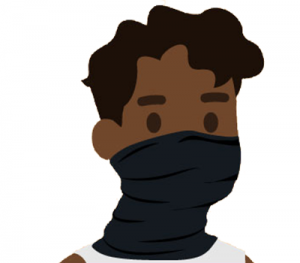 The CDC has updated their guidelines to now allow a 2-ply gaiter as an acceptable face covering. The gaiter must be 2 layers or folded over. The gaiter needs to be worn over the mouth and nose just like a mask. At this time, facial masks and gaiters are approved to be worn in school and activities and also meet the close contact, no quarantine guidelines in the event of a COVID-positive exposure (when both parties have worn coverings properly). Please see the attached graphic for full details on CDC-approved face coverings.
If a person choose to wear a face shield, they should also wear a cloth or paper mask in efforts to not spread the COVID-19 virus.
You are invited to read the updated guidance here: https://www.cdc.gov/coronavirus/2019-ncov/prevent-getting-sick/about-face-coverings.html