Travel to Spain with JCSD in 2022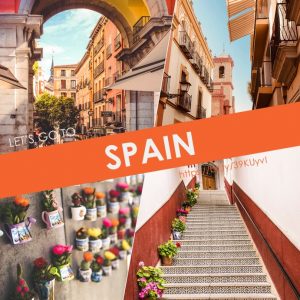 With international travel slowly returning to normal, students in grades 9-12 will the opportunity to study abroad in the summer of 2022 with a JCSD trip to Barcelona and Madrid, Spain!
JCSD Spanish Teacher Peggy Fox will be the group leader on the trip, with all arrangements, tours, and accommodations arranged through EF Travel. This opportunity immerses students in a rich learning experience in a beautiful and historical country. There's truly no match for learning the Spanish language and culture like being there!
There will be an informational meeting on Thursday, April 29 via Zoom for interested parents and students. Go to https://rsvp.eftours.com/r3zjwmu to get the meeting link and confirm your spot. The meeting will cover the trip itinerary, tour safety, travel logistics, earning academic credit, and flexible payment options. Meeting attendees can also qualify for a $200 discount, so it's definitely worth your time!
Please feel free to reach out to Ms. Fox if you have questions: peggy.fox@johnston.k12.ia.us.
View the informational flyer here