Heidemann Selected as New Lawson Elementary Principal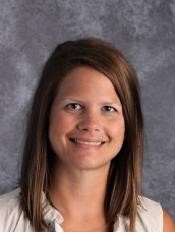 Nikki Heidemann has been selected as the new principal of Lawson Elementary in the Johnston Community School District.
Heidemann is currently the assistant principal of Southview Middle School, an eighth- and ninth-grade building in the Ankeny Community School District. Heidemann spent the early part of her career in special education classrooms before expanding her skills as a special education consultant in 2011. Since 2013, she has provided leadership as a building administrator for both Des Moines and Ankeny school districts.
 "Ms. Heidemann comes to Johnston with a strong skillset related to her training in staff professional development and building management," said JCSD Superintendent Laura Kacer. "Her experiences as an elementary special education teacher, school leader, and assistant principal will be an asset to our district."
In her position at Southview Middle School, Heidemann provides professional learning and training for all building staff members. She assists the school principal in all school leadership duties, including instruction, staff evaluation, and educational program improvement. She oversees behavior, discipline, and attendance for students and supervises student activities. She has provided leadership and expertise to numerous school-wide initiatives.
Heidemann has worked in a school leadership capacity for eight years. She holds a bachelor's degree in elementary education from Iowa State University (Ames). In 2008, she received her master's degree in K-12 educational administration from Iowa State University. She later earned an endorsement as a K-12 special education consultant from Morningside College (Sioux City).
"I am excited about the opportunity to support a culture of excellence in the Johnston community School District," Heidemann said. "I'm looking forward to connecting and serving in an environment where staff, families, and the community work together to do what is best for students at Lawson Elementary."
Specifics of Heidemann's contract will be finalized at the June 21 board meeting. Her official start date is July 1, 2021.
Heidemann currently resides in Ankeny with her husband and two children.
# # #