Meadows Named JCSD Director of Communications and Board Secretary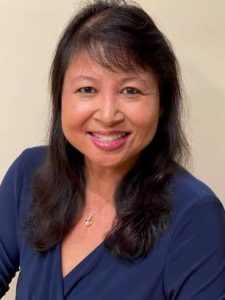 Lynn Meadows has been hired as the district's Director of Communications and Board Secretary, filling the vacancy from Laura Sprague's resignation. She will begin her work in the district on Nov. 22.
Meadows is currently a Public Relations Manager with Meyocks, a branding and marketing agency based in West Des Moines. She brings more than 30 years of experience working in journalism, communications and public relations in settings ranging from a public university to city government, an ad agency and media outlets.
As the Director of Communications, Meadows will provide leadership and expertise in planning, implementing, coordinating and evaluating the district's marketing, media relations and communications. She will be a key player in the work of the district to lead and implement effective strategies to create, maintain and enrich relationships between and among school and community stakeholders.
"I am excited to bring my passion and talent together to serve the Johnston Community School District," Meadows said. "My family and I are big cheerleaders of the Johnston Dragons, and I will be proud to represent you. I look forward to meeting and building relationships with everyone involved in creating a culture of excellence here and putting students first."
A few of Meadows' essential responsibilities will include editorial direction, design, production and distribution of all district publications. She will act as the district's representative with the media, oversee content of the district website, and will act in the capacity as secretary to the Board of Education, attending scheduled board meetings and maintaining all records pertaining to the Board of Education.
"Lynn brings an impressive communications background to the Johnston School District. Her established relationships with the media and community leaders will be an asset to the position," said Superintendent Laura Kacer. "We are excited to have her join our district leadership team. Her passion for communications will be put to good use."
Before her current public relations role, Meadows was a Communications Specialist with the City of Des Moines and a Communications Specialist/News Director with Iowa State University College of Human Sciences. Her longtime work as a journalist included covering education, state government and politics for The Des Moines Register and IowaPolitics.com. She also is a member of the Johnston School District community and is a parent of a sophomore at Johnston High School.
Meadows holds a Bachelor of Arts Degree in journalism from the University of Hawaii at Manoa and attended journalism school as part of the National Student Exchange Program at the University of Missouri-Columbia. She taught journalism as an adjunct instructor at Drake University.
# # #