Statement from JCSD Board President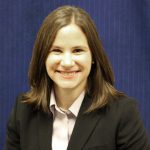 Thanks to those of you who contacted me directly about the December 13 board meeting.
I know and believe the slurs spoken by a parent at Monday's meeting are hateful. She did not need to use them at the public meeting, and I believe she chose to due to shock value.
If anyone would use a slur towards a person or group of people at a meeting, I would stop that behavior. On Monday, a parent used her public comment time to argue against the inclusion of a book in our curriculum and chose to speak the slur terms written in the book aloud. Her comment was related to the board's business of the evening. Again, I think her choice was wrong and I do not endorse her choices expressed in her words, during her personal comment.
This was a truly shocking moment for me as board president. I don't think the board's public comment policy anticipated this sort of behavior. I reacted by calling a short recess and I hear that you wanted me to react differently in that moment. I will continue to listen to comments and seek advice from individuals I trust about how to do better in the future. To start, the board's policy committee will review the public comment policy and I will ask them to consider specifically prohibiting slurs and expletives in any context.
Sincerely,
Katie Fiala
JCSD Board President