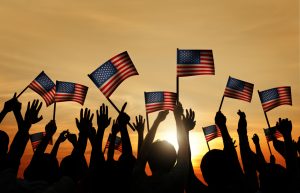 Supporting Those Who Serve
In the Johnston Community School District, we work to support students of military families.  Schools can provide stability and a normal routine for children whose parents are deployed or are transferred between installations. The stresses that may result from family separation or moving to a new community may interfere with the ability of students to focus on learning. Here you will find resources for military students and their families to connect to programs and after-school activities provided in our community and by the U.S. military.
School Resources
Within each of our eight schools, we have trained counselors available to work with students and families. We encourage military families to communicate with their child's school counselor regarding changes and adjustments that may be needed to accommodate for a parent's military service.
Beaver Creek Elementary
Horizon Elementary
Lawson Elementary
Timber Ridge Elementary
Wallace Elementary
Summit Middle School (Grades 6-7)
Johnston Middle School (Grades 8-9)
Johnston High School (Grades 10-12)
Community Resources
Offers support for family members of deployed personnel through connecting counseling offices to families
Works directly with the command level of the military and DOD
Contact: Samantha.j.baumhover.ctr@mail.mil | PH: 515-252-4758
Offers out-of-school time programs and events to build life skills, address risky behaviors, enhance resilience, develop positive coping strategies for school-age dependents ages 6 to 18 years.
Art, Recreation & Leisure
Sports, Fitness & Health
Life Skills, Citizenship, Character Development & Leadership
Academic Support, Career Development, Mentoring & Intervention
Contact: christopher.j.cox18.ctr@mail.mil and mark.l.lukasiewicz.ctr@mail.mil | PH: 515-727-3064
Is a program offered through DOD and FRG
Is a broad-based resource focused on Family and Community readiness. Services are available 24 hours a day at the website or by phone. MOS services are free, private and confidential.
Service members and dependents/spouses are briefed on this resource throughout the deployment process (before, during, after)
Military OneSource provides referrals for counseling, as well as telephonic and online counseling services for Service members and Families overseas.
Document translation and simultaneous interpretation services are also available.
Service members and Families can receive financial counseling face to face, over the phone, or online.
Children and Youth Program Brochure
Iowa National Guard Child and Youth Program Resources
Events
Join us each year as we PURPLE UP during the month of April to support our nation's military children! Purple symbolizes all branches of the military – including their colors: Coast Guard blue, Army green, Navy blue, Marine red, and Air Force blue. We believe that when a military member serves, their whole family serves, too and that includes the littlest heroes – military kids.