A Growing School District
The Johnston Community School District is a 40-square-mile area serving families in the community of Johnston, as well as portions of Urbandale, Grimes, Granger, and Des Moines.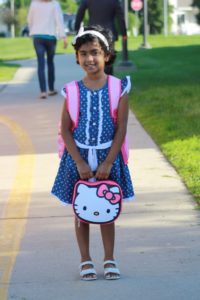 Growth in these cities has contributed to steady increases in student enrollment within the district.
District Boundary Map with Street Index (2014)
Elementary Boundaries
In 2014, the district revised its elementary boundary areas to better distribute student populations among the five K-5 elementary schools. School districts go through the boundary revision process when there is significant growth within the district or a certain area of the district and one or more schools are getting too crowded. Families should be aware that while every effort is made for children to go to their designated school, there are capping/class size regulations that may take place. In the event of capping, students are placed in another Johnston elementary that has more availability.
Elementary Boundary Map (2014)
Board Policy 501.5 – Attendance Center Assignment
Where Do I Go to School?
If you're new to the district or have recently moved, use our online locator to find out where your child should attend elementary school. All students come together at Summit Middle School, Johnston Middle School, and Johnston High School; there are not specific boundaries within the district for these schools.