Welcome to Dragon Nation!
On behalf of the staff and students in the Johnston Community School District, welcome! We are thrilled you are considering – or have chosen – Johnston as your home for an outstanding educational experience for all learners.
Please start the school registration process for all grades of students, including preschool/early learning, developmental kindergarten, kindergarten, and grades 1-12 by clicking on the purple box below.
If possible, please use a laptop or desktop computer to complete the online registration. We recommend using the web browsers Google Chrome, Firefox, or if you are using an iPad, the app Puffin. Using a mobile phone to complete registration is not recommended.
Below is the link and information to register for school. Registration for the 2022-23 school year opens in February.
Click here for online registration
Questions?
Please contact our district's enrollment specialist, Melissa Rodgers.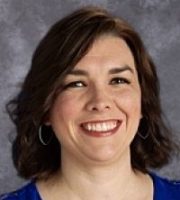 Enrollment Specialist
District Office