Raising Cyber-Smart Kids
Being a parent in our ever-changing, highly-connected digital world is very different than the world many grew up in. Below are some resources to build your knowledge and toolkit in being an analog parent in our digital world.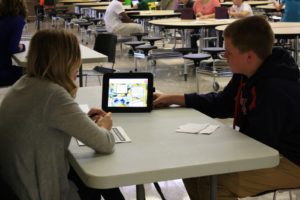 Web Resources
Be Web Smart: articles, tips, guidance and reviews for parents who want to keep their families safe and productive online
Common Sense Media- Parent Resource: rate, educate, and advocate for kids, families, and schools – Privacy and Internet Safety webpage
Raising Digital Kids:  video message from Kevin Honeycutt, technology activist
Digital Citizenship & Cyber Safety Considerations Presentation video:  Bryan Burkhardt, DMACC Electronic Crime Institute presentation to Johnston High School students and parents, Digital Learning Environment Launch Event, January 2013
iSafe-Internet Tips for Students & Parents:  leader in Internet safety education and school curriculum and community outreach resources
Internet Safety 101 – Helpful Parent Guides
E-Safety Advice: Parent safety guides on a variety of technology-related tools and topics.  Resources are organized by child ages so parents can access tips, checklists, articles and guides focused most appropriately to the specific ages of their children.
Tools and Tricks to Protect Your Kids – The following list provides a bit of both, useful educational tools that can teach your kids, programs that can monitor their activity, restrict dangerous websites, and even block them from engaging in risky behavior.
Books
Talking Back to Facebook: A Common Sense Guide to Raising Kids in the Digital Age – James P. Steyer
Teenagers and Technology (Adolescence and Society) – Chris Davies
lol…OMG!: What Every Student Needs to Know About Online Reputation Management, Digital Citizenship and Cyberbullying – Matt Ivester
The Parent's Guide to Texting, Facebook, and Social Media: Understanding the Benefits and Dangers of Parenting in a Digital World – Shawn Marie Edgington
*The resources listed are suggestions.  Parents and Students should review the resources to determine the best ones for their needs.